Lions Club Foundation Scholarships
Each year, the Fraser River Valley Lions Club provides several scholarships to deserving scholars in our area.
Please contact your school counselors at MPHS for more information.  Our scholarship program chairperson is Bob Boynton.
The scholarship's offered by the Lions Club Foundation are listed below.
---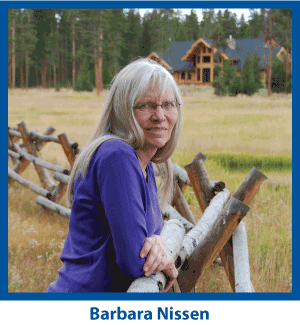 ---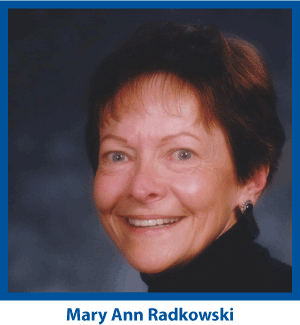 ---
---
BARBARA NISSEN
The Barbara Nissen Science Scholarship
Barbara Nissen and her husband Jerry became regular winter visitors to the Fraser Valley in 1976, enjoying the skiing and other outdoor activities. They moved here on a full time basis in 2000. Barbara died of ALS (Lou Gehrig's disease) in 2010 after an inspirational 3-year fight with the debilitating disease. She gave back to the community in many ways. She served as the President of Grand County Pet Pals and devoted many, many hours to making the valley a better place to live and play through her active participation in the Fraser River Valley Lions Club and the Lions Foundation of Fraser Valley. She served the latter organization as President. For her untiring spirit of service, Barbara received Lions Club International's highest service recognition, the Melvin Jones Award.
Barbara had a passion for all branches of science including astronomy, physics and environmental protection. She had a degree in Computer Science from the University of Wisconsin-Milwaukee and her first career was as a computer programmer and systems analyst with the U.S. Forest Service. She subsequently formed a real estate appraisal firm, working in both Boulder and Grand counties. Her love for all things scientific led to the creation in 2010 of this Fraser River Valley Lions Club memorial scholarship for a female student interested in furthering her education in a field of science.
Barbara embraced life whether working or playing. She took full advantage of the recreational opportunities afforded by our beautiful valley. She was an expert skier, avid mountain biker, hiker, and snowshoer. Barbara was a pianist and loved music, especially jazz and classical.
Barbara Nissen's love of life and the outdoors along with her strong sense of service live on in the Fraser River Valley Lions Club and the students who are helped by this scholarship.
---
MARY ANN RADKOWSKI
The Mary Ann Radkowski Community Service Scholarship
Mary Ann Radkowski (1938 – 2009) lived a life that anyone would be proud to claim as his or her own. She cared passionately about many things, excelled in so many areas, and gave of herself to help others, especially children. Mary Ann was born in New York City and earned her medical degree in 1964 from the New Jersey Medical School in Pediatric Medicine. She was a pioneer in the field of Pediatric Radiology. She became a topnotch researcher, clinician, and teacher in this field at both the University of Chicago and Northwestern University. She was widely published in her chosen field. Her lifelong love of children fueled her to serve children in another important way: Mary Ann became an expert in the area of child abuse, ultimately becoming a child advocate in numerous legal proceedings. In her own words in a 2000 article in her alma mater's Alumni Focus magazine, Mary Ann described the challenge of combining the diverse but complementary fields of radiology and child abuse: "I had to keep up with both the technical advances in radiology and with medical and legal developments in the field of child abuse."
Mary Ann retired from her medical work in 2000 and relocated to Tabernash. She had begun her love affair with the Colorado mountains 30 years earlier, drawn here by the natural beauty and contentment as well as the work of the National Sports Center for the Disabled (NSCD). Here she channeled her love of children into numerous community service activities in the valley, including Shining Stars, the NSCD (especially therapeutic horseback riding), Fraser Elementary School (as a Reading Buddy), and the Fraser River Valley Lions Club (where she gave freely of her time, expertise, and good humor to many activities that raised funds that were returned to the local community). Her dedication to community service here in the Fraser Valley led to the creation in 2009 of this Fraser River Valley Lions Club memorial scholarship for a student at MPHS with a truly exemplary record of community service.
Mary Ann was a generous financial contributor to the New Jersey Medical School where she endowed a medical scholarship in her mother's name. At Northwestern she served on the Admissions Committee and was a strong advocate for applicants striving to make a positive contribution to their community and who worked to put themselves through school.
Mary Ann Radkowski loved the Fraser Valley. She played classical guitar, hiked regularly with her beloved dogs, and was an avid alpine and cross-country skier
---
Fraser River Valley Lions Club Foundation
Four Year Scholarship Award
Each year the Lions Foundation selects (2) two recipients from the Middle Park High School applicant candidates to receive this $1000 per year scholarship for four years.
---
---
Fraser River Valley Lions Club Foundation
One Year Scholarship Award | Community College or Trade School
Each year the Lions Foundation selects (2) two recipients from the Middle Park High School applicant candidates to receive this $1000 one year scholarship.